A Practical Framework for Virtual Viewing and Relighting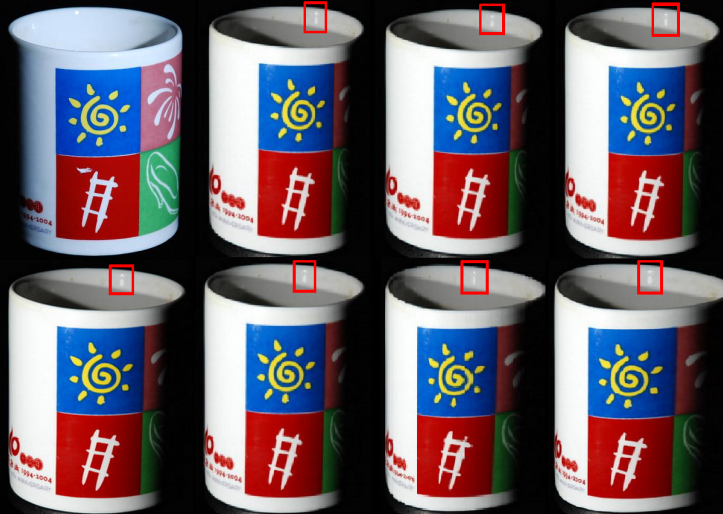 Recently many practical applications have concerned with observing objects that have specular reflection properties. They intend to know how the specular reflections and other details vary according to different lighting conditions and view positions. In this paper, we propose an innovative framework combining the novel view synthesis algorithm and the relighting algorithm to fulfill these requirements. Another important feature of this framework is that all the algorithms are based on image without acquiring any 3D model which may contain some high confidential secrets. Meanwhile an image measurement criterion is proposed to verify the feasibility and effectiveness of the framework.
Publication: Duan Q, Yu J, Yang X, et al. A practical framework for virtual viewing and relighting[C]//International Conference on Entertainment Computing. Springer, Berlin, Heidelberg, 2007: 282-287.
Preprint PDF: A Practical Framework for Virtual Viewing and Relighting.pdf
Citation:
@inproceedings{duan2007practical,
title={A practical framework for virtual viewing and relighting},
author={Duan, Qi and Yu, Jianjun and Yang, Xubo and Xiao, Shuangjiu},
booktitle={International Conference on Entertainment Computing},
pages={282–287},
year={2007},
organization={Springer}
}